Encounter Jesus. Experience Family. Embrace the Broken.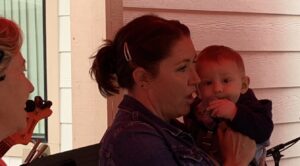 Encounter
Jesus
We are made to be in relationship with God. Our loving Heavenly Father sent his son, Jesus, so we could know him. This UP dimension of our lives helps us focus on what matters most. At Saint John's we love to worship and celebrate who God is and what he's doing in our lives.
Experience
Family
Life is hard and we need support. God gives us a spiritual family to help us in times of need and to equip us to serve well. If we're going to grow in faith, we need brothers and sisters who will love us and challenge us. This IN dimension of our lives helps us stop flying solo and realize how connected we really are.
Embrace
the Broken
There are so many people hurting all around us, all the time. There are so many needs. God calls us to this OUT dimension of our lives to make a difference by serving and sharing our faith in Jesus' name. We give of ourselves to the lost, the least, and the last. God has not forgotten you and we won't either.