KidsChurch at Saint John's
KidsChurch Update March 2021
KidsChurch will not be meeting in the usual format and will look a little different in 2021. As guidelines and data continue to be released, we are doing our best to stay informed, keep everyone safe and still plan fun and meaningful events. We are looking into some Sunday morning hybrid KidsChurch – Child care opportunities soon. In the meantime, please join us in-person or online Sunday's at 9:30am or 11am Traditional.
New Kid's Ministry at Saint John's
Homework Help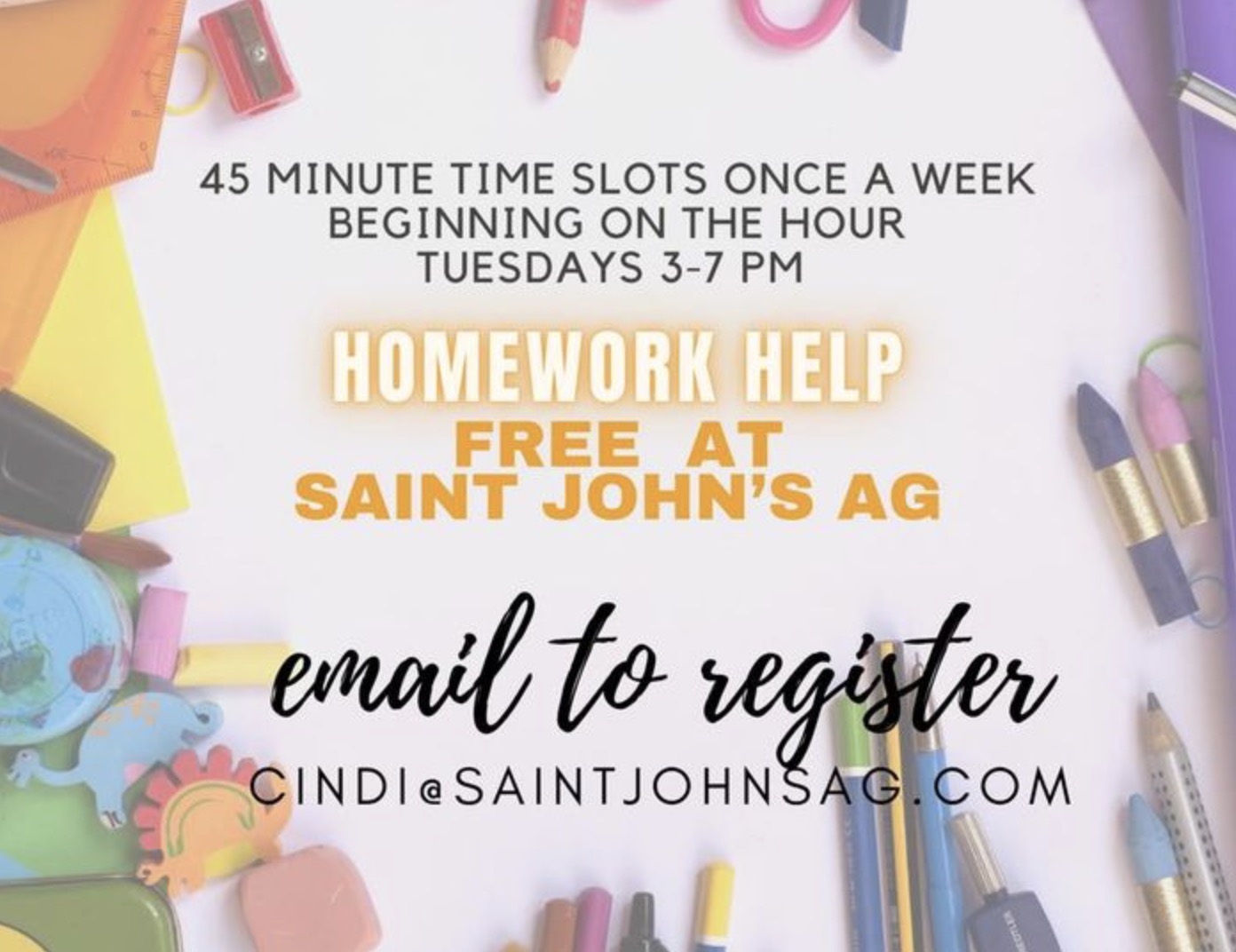 Parents!
Do you need a little breather or know someone who could use some support with homework or classwork? We'd love to help support families by investing and encouraging your kids, especially during this season.
Beginning on Tuesdays, each week we will have 45 minute time slots between 3-7 pm for kids in K-8 grade. A background checked volunteer will work with kids 1:1 or 1:2 depending on needs and grade levels.
You can email Cindi here for available time slots or more information. Follow the links below to download the two forms needed to sign up: